Main page content
Details

Created: Friday, 24 June 2016 13:30
Last Updated: Friday, 24 June 2016 14:38
During the school holidays commencing on July 2nd, we're undertaking some major changes to our network infrastructure. There may be some disruption to our online services, such as our website and Moodle learning management system. These changes should not affect the start of Term 3.
We're making changes behind the scenes
SIDE is moving to a centrally managed operating environment called SOE4. SOE (Standard Operating Environment) version 4 (SOEv4) is a significant upgrade to the Standard Operating Environment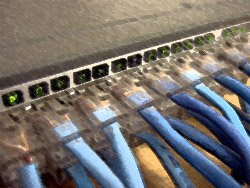 developed to provide schools with online services and support. Schools that operate in a standard operating environment are fully supported by the ICT Customer Service Centre. (Students will still need to seek support through their teachers.)
SOEv4 has been developed from feedback provided to the ICT Directorate by schools and as a result there are a number of benefits, some of which include:
The core server is backed up to Central Office across the network with no intervention required by school staff.
The Administration and Curriculum networks at schools are combined to simplify network connections at schools.
Staff are able to work at any SOEv4 school within the same region, log in and access all their files.
Added functionality, management and integration of Apple computers.
Changes for students?
After the changes have happenend, there should be very little impact on most students. There might ba few things that require passwod changes, but, generally, it's business as usual.
Students who visit SIDE might see some differences in the way they connect to our wireless network.
Imaage: free to use morguefile.com