Richard Cairnes was appointed Principal of the Distance Education Centre (DEC) and the school was officially opened on the Hale School site by the Minister for Education, Mr R Pearce.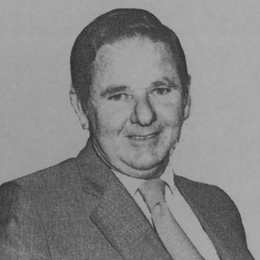 Principals Honour Board
Services to rural and isolated students increased and included onsite accommodation, regional visits by teachers, and camps for students in Perth and in regional areas.
Partnerships were formed with the Curriculum Branch, and Audio-Visual Branch/WestEd Media, leading to improved access to multimedia resource development, for example, videos and quality learning materials.
The Schools of the Air received increased resourcing and staffing. While Meekatharra SOTA had become an autonomous school with its own Principal in 1979, all the SOTAs had become autonomous schools by 1983. The SOTAs provided all teaching and learning services to their students but still made use of learning materials developed in the DEC Production Centre in Perth.
---
See how the school logo evolves throughout the century.
1960s-70s WACS

1980s-90s DEC

Logo is a stylised student shape sitting at a desk. At this time print materials were still the main type of learning material but were accompanied by various audio-visual resources such as live television , videos, audio, science lab kits, etc.

DEC Live Science used the DEC logo, adding Live Science to it.

DEC Live Science shirt worn by presenters.

1982 ISMS

When DEC and ISMS amalgamated the logo for ISMS included the DEC logo, and a stylised map of Western Australia indicating the services operating from Western Australia.

1993 75th Anniversary

DEC logo with embellishments for 75th Anniversary of school.

This logo was used on a range of items from 1993 including a souvenir booklet and tablecloths from the Open Day.

1995 - 2017 SIDE

The SIDE logo reflects the changed distance education schooling organisation.

There is a stylised representation of Western Australia within the shield.

A large star within the map represents SIDE Perth, while the five smaller stars flowing from the map represent the five Schools of the Air.

The pennant was used for official SIDE occasions.

Example of school shirts with SIDE logo.

2018 Centenary

The white linked figures on the blue globe represent students connecting across the world as global learners. The red bands indicate online learning. Red also represents the colour of the earth and blue the colour of the sea. These colours represent the colours of Western Australia and also the places in which SIDE students live.