Do you know someone who could be nominated for the SIDE Hall of Fame? SIDE is seeking nominations for two inductees in 2022.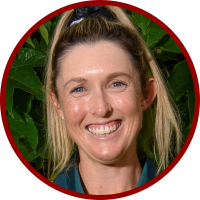 The SIDE Hall of Fame was a Centenary of Distance Education project that celebrated the post-school achievements of former students.
The 2021 recipient was Storm Sanders, a former SIDE student who has continued to excel in her professional tennis career. Read more about Storm and other inductees for 2019 and 2018.
The Hall of Fame recognises and honours former students who have:
excelled in their field of endeavour (career, academic, performance, athletic or service to community) and/or have made a significant contribution to distance education in WA
spent a minimum of 2 years at a WA distance education school* as either a full-time home-based or school-based student
exhibited values and behaviour that reflect the core values of the Department of Education and SIDE.
*Correspondence School, The Isolated Students Matriculation Scheme, The Early Childhood Education Scheme, SIDE Primary School, SIDE Middle School, SIDE Post-Compulsory School, Distance Education Centre and School of Isolated and Distance Education
Applications close Friday 23 September 2022.