NAIDOC Week celebrations are held across Australia each July to acknowledge the history, culture and achievements of Aboriginal and Torres Strait Islander peoples.
NAIDOC 2021 invites the nation to embrace First Nations' cultural knowledge and understanding of Country as part of Australia's national heritage and respect the culture and values of Aboriginal peoples and Torres Strait Islanders. This year's theme is 'Heal Country!' It highlights the way in which Country, land and sea are integral to Aboriginal identity.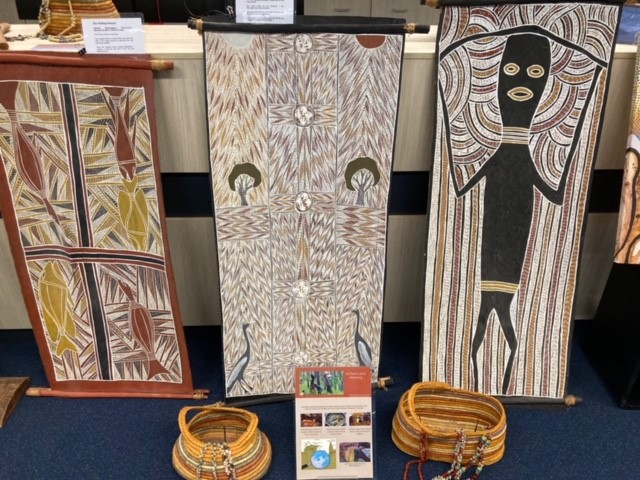 The SIDE Library Resource Centre has recently exhibited Aboriginal art works in collaboration with the Arts and Technologies Learning Area. Well-known hip-hop artist, Flewnt visited SIDE in Week 9, meeting English students from across the state online, and leading a collaboration to create a hip-hop song, Never Forget. Click here to listen to the song or find out more about the session.
Unfortunately, online sessions with dancer and author Alton Walley, a Whadjuck, Wilman, Kaneang Noongar man from south-west WA were cancelled due to the lockdown. They have been rescheduled for Week 3, Term 3. Alton will present two sessions, one face-to-face for Year 9 and 10, and another online for Year 3 to 6 students. They are a wonderful opportunity to find out more about Noongar culture.
Check out your local events or use the NAIDOC Week website to find local events near you.