20 October 2020
This week we celebrate International School Library Day and a belated Children's Book Council of Australia Book Week. As a result of the COVID-19 epidemic, this special week has shifted from its usual occurrence in August.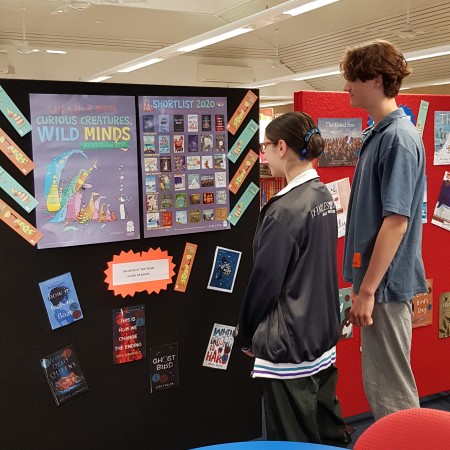 Libraries all over Australia celebrate the annual CBCA Book Awards for children and young adults during CBCA Book Week. SIDE's secondary English classes have been preparing for this Week by exploring the various awards for young adult literature in Australia. Our primary classes have been reading the shortlisted books in each category and making their own choices on which should win.
Check out the CBCA Book Awards winners here.
One way to celebrate School Library Day is to explore the SIDE Library Resource Centre's wide range of resources and services that you can access 24/7.
Search for resources in the online catalogue and loan them without leaving your own home. Print and e-formats are available
Contact the library to request information on your interest, research assignment, or to wish the staff a happy School Library Day.
Find out about the research, study and reading resources in:
Explore the Learnpath guides to find links, audio, books, interviews, etc.
Follow the latest news about books and events in the Library Blog or on Instagram @side_libraryrc (only for those over 13 years).
Attend a Webex Author Online event.
Visit the Library Resource Centre if you are in Perth. You can select your own resources, ask for advice from the teacher librarians, and find a place to study.
Wherever you are this week, visit a library or read a book. Happy reading!!!