Congratulations to Eleanor in Year 6 whose poem When Time Stops has made it into the final judging round.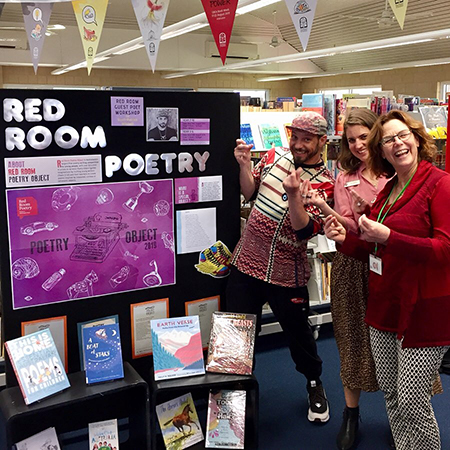 Red Room Poetry Object is Australasia's largest free poetry-writing competition for young people. It is open to young writers in Years 3-10 and their teachers who create poems inspired by treasured, curious or talismanic objects. Each year over 3,000 students participate, and over 15,000 poems have been published. SIDE students and teachers have participated in the competition for four years, and, for the last two years, students and staff have had their poems short-listed.
SIDE's participation in this competition is a collaboration between the Library Resource Centre, English and Learning Support teachers, primary teachers and students to develop poetry which is then submitted to the competition. Amy Rosato (Teacher Librarian) and Susan Cullen (English teacher) facilitate students' development of their own poems using Webex and Moodle. Guest poet, Scott-Patrick Mitchell, inspired SIDE's young poets during Webex workshops in Term 3 discussing their own 'poetry object' and using a range of activities to explore imagery and poetic devices.
Browse the shortlist and read the wonderful poems by students from Australia and New Zealand.
Winners are announced on Thursday 28th November.
Students and teachers can also vote for their favourite shortlisted poem in the People's Choice award (voting closes 18th November).
We had a record number of entries from SIDE students this year, and they have been published in Red Room's Poetry Object Library. Well done to all students who entered!