SIDE students pursuing their elite sports ambitions travel, train and study. It is often a difficult combination. Former SIDE student, Olympic swimmer Tamsin Cook said recently when talking to the Elite Performance students.
"SIDE was a great help and allowed me to be very flexible around my training and travel and it really helped with me making the Olympic team . . . That's the main reason why I transferred to SIDE so that I was able to travel and train for my sport and study at the same time."
In Term 2, SIDE's Elite performance students have demonstrated their management of this combination of training, competition, and study. SIDE is proud of their achievements and their ability to manage this high level of competition and, at the same time, maintain their online studies to a high level.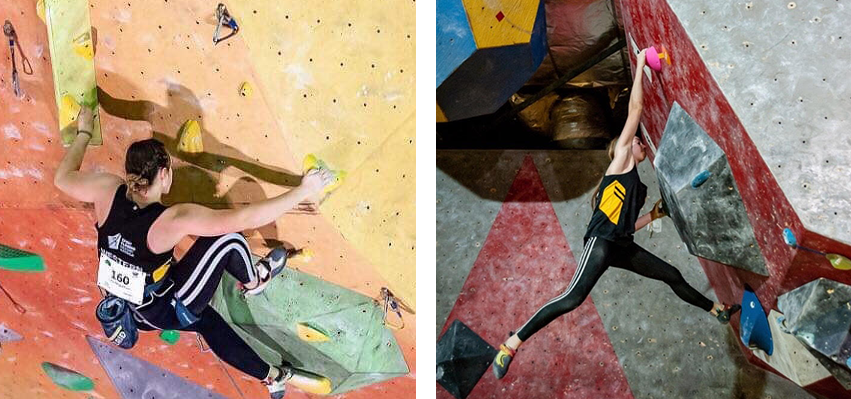 Lilly Magditsch and Jordyn Damasco at Indoor Rock Climbling events
Some of these achievements are listed below.
Name
Year
Sport
Event
Result
Coming up
Rhys Allan
12
Judo
National Championship
Gold U/21 <73kg
Bronze Senior Mens <73kg
European Cups Asian Pacific Cup
Rihari Iki
12
Judo
National Championship
Bronze U/21 <81kg
Bronze Senior Mens <81kg
European Cups Asian Pacific Cup
Lilly Magditsch
12
Indoor Rock Climbing
National Youth Climbing Championships
Overall 2nd Australian Junior
International Federation Sport Climbing - USA
Lexie Weir
12
Tennis
Pizzey Cup – National Schools Championship
3rd place overall
Selected in the All Australian team
Ethan Dunn
11
Tennis
Pizzey Cup – National Schools Championship
3rd place overall
Sidney Stephens
11
Gymnastics
Australian Gymnastics Championships
11th bars Senior International
Jordyn Damasco
10
Indoor Rock Climbing
National Youth Climbing Championships
Overall 1st Youth A
Youth World Climbing Championships Italy
Jordon Greenbank
10
Judo
National Championship
Gold 16-18Yo 60kg
Gold U/21 60kg
Asia Pacific Cup and Cadet World Cup
Taya Lewis Smith
10
Gymnastics
Australian Gymnastics Championships
9th overall Level 10
Olena Edmeades
8
Gymnastics
Australian Gymnastics Championships
5th overall Junior International
Selected into Junior National squad