SIDE is excited to announce that the Australian Children's Laureate and 2016 Children's Book of the Year winner, author Morris Gleitzman will be visiting SIDE on Wednesday 24th July to work with students in Years 5-10 via Webex.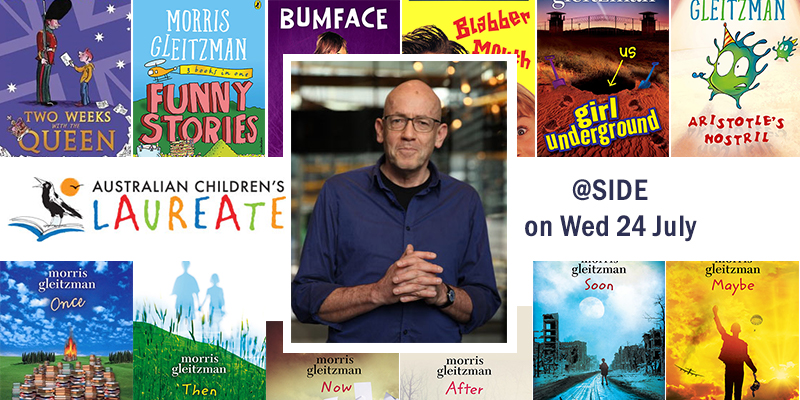 Images: Copyright 2018 Morris Gleitzman, Accessed from https://www.morrisgleitzman.com 3/7/2019
Morris Gleitzman is a bestselling Australian children's author whose books explore serious and sometimes confronting subjects in funny and unexpected ways. Morris wrote his first children's novel in 1985. He is perhaps best known for his internationally acclaimed Once series. The fifth book of this series, Soon, won the Children's Book of the Year award for younger readers in 2016. His moving and humorous style has endeared him to children and adults alike, and he is one of Australia's most successful authors, both internationally and at home.
Students who would like more information should speak with Resource Centre Staff, their English teacher (Years 7-10) or their class teacher (Years 5-6).
For more information about Morris, visit www.morrisgleitzman.com