Four of our students represented SIDE in the 2019 SunSmart Schools Classic Slazenger Cup tournament held on Monday April 1 at Robertson Park Tennis Club in North Perth.
There were 28 teams in total and the format was a round robin competition with all players competing in singles and doubles games.
SIDE finished the tournament as runners-up to Applecross SHS.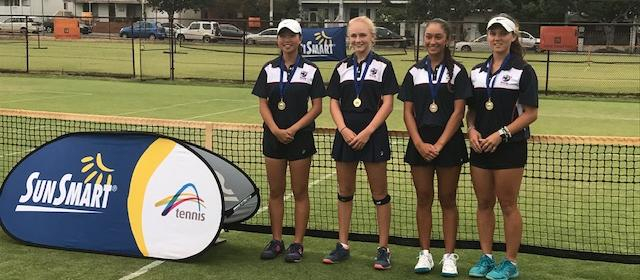 Congratulations go to Casey (Year 11), Taylah (Year 8), Crystal (Year 12) and Lexie (Year 12) for their impressive display of tennis and fair play skills.
They were proud to represent SIDE and we are very proud of their efforts.