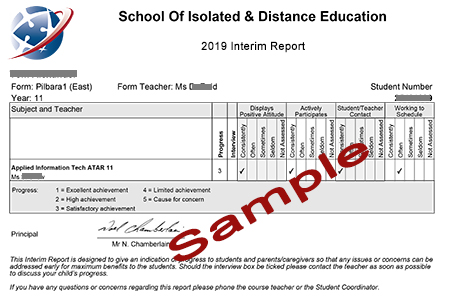 Log in at connect.det.wa.edu.au
29 March - Year 11 and 12
5 April – Year 7 - 10
This Interim Report gives an indication of student progress and participation to parents/caregivers in order to ensure issues or concerns can be addressed early in the school year. The report should be read in conjunction with other teacher feedback that has been provided to students during the term.
The Term 1 Newsletter contains some tips to support students in their studies.
If you have any questions or concerns regarding your child's Interim Report, please contact the teacher or Student Coordinator.