New facilities supplied as part of the Commonwealth Government's Building Education Revolution are nearing completion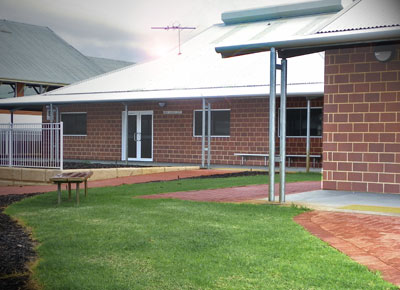 A new, state-of-the-art resource centre and a multipurpose training and delivery suite will give students and staff great new places to work in. SIDE has seen a big increase in the number of students attending the campus, and the demands of modern technology means a new resource centre is much needed.
The resource centre will open for the start of 2012. The multipurpose training centre will be temporarily used as offices by staff of the Institute of Professional Learning, with SIDE taking possession in later in 2012.