Once again SIDE students' artworks have been selected for exhibition in the Young Originals.
The following two Year 11 students have had their artworks accepted after a comprehensive judging process.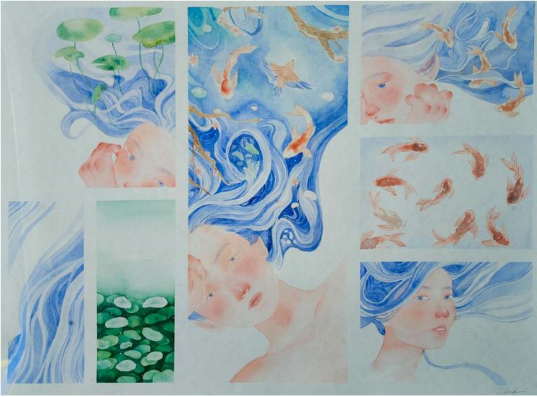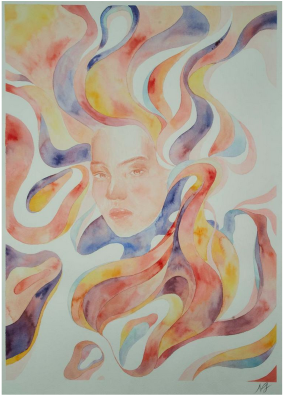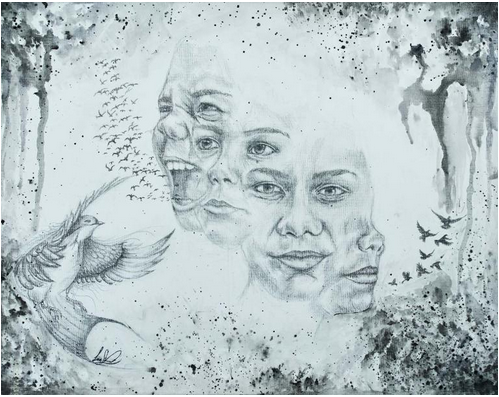 Ephemeral

Artist statement: Ephemeral was produced in response to my observation of the interactions among sentient beings and our biotic surroundings. Although both share a profusion of similarities, differences are also present. Through observation of the mundane we can conclude that humans and creatures share the brevity of existence, hence the name of the artwork. Seven unique illustrations are depicted, of solely a human, singular animal, nature, and in some instances all three aspects amalgamated.

Lost And Found

Artist statement: Lost and Found explores the human condition. This artwork is a stylised depiction of the various realms we may find ourselves in as we often seek the alternative and desire change. Ultimately, we never remain in one season of our life; we are always finding ourselves, our identity and our calling. We may hardly find ourselves stable, and may feel a sense of lack of direction; however, the outcome is always greater than the experience – where we find ourselves; the climax of the experience.

Release

Artist statement: This artwork Release was inspired by my companion Tara and my awareness of mental health and youth issues in society today. The focal point is the metamorphosis of the face with the combination of emotions being expressed by one individual. They begin with a neutral mood on the right-hand side of the piece, which ascends towards the top left corner, increasing in intensity. This is symbolic of all the emotions that an individual can feel, but it is also what connects us all and makes us human. The recurring motif of birds is symbolic of freedom. The birds flying out of Tara's mouth are a direct link to the title Release. I have used a combination of wet media and pencil on canvas to create a juxtaposition between freedom and entrapment. The use of pencil in the centre of the image is refined and controlled, which signifies how teenagers can feel repressed and unable to find an outlet for their emotional state. As the eye drifts off to the edges of the canvas, the wet medium is dripping and splattering, which represents playfulness and release. The negative space is important because this represents the divide between release and entrapment. I notice in my own behaviours, and that of many teenagers, that we have adapted to meet the expectations of ourselves and others. We are also influenced by schooling, social media, self-image and mental health. This artwork hopes to inspire teenagers to find a positive release to avoid emotions of isolation, anger and fear of expressing one's self, and to remind us that it is okay to not be okay.
A big congratulation to the teacher, Richard Wu, on the excellent work he does with his students. Richard regularly has SIDE student artwork accept into exhibitions here in Perth.
The 2018 Young Originals Exhibition is housed in Gallery 25 (Building 10, School of Communication and Arts), ECU Mt Lawley.
The exhibition is open on Sunday, 12 August as part of the ECU Mt Lawley Open Day and then from Tuesday to Friday 14-24 August (10.00am – 4.00pm).
See the online exhibition at youngoriginals.com.au.