Scitech staff Shelley Turnbull and Laura Pitts visited SIDE in the last week of term one and performed their magic for our cameras. The performance helped finish the term with some fun science.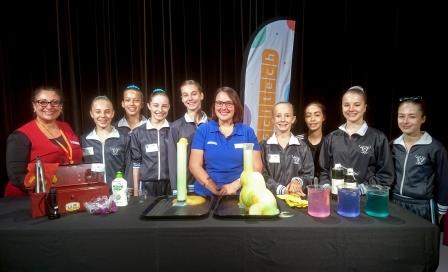 All lower school students at SIDE studied chemistry in term one. As part of the SIDE/Scitech partnership Shelley presented the Elements of Surprise Show. The presentation will be uploaded onto the Science Lab Moodle course for all students to enjoy.
We look forward to more collaboration with Scitech in the future as we forge towards a stronger partnership.
Many thanks to Shelley and Laura for coming out to visit us.