Authors Online Program | Craig Silvey talks with our students online
Craig Silvey, author of Rhubarb, Jasper Jones and The Amber Amulet, visited SIDE on Tuesday 3 March to speak to Year 10 and 11 English students, using the Saba Classroom. SIDE students participated from around Western Australia, interstate and overseas, including Kenya and India.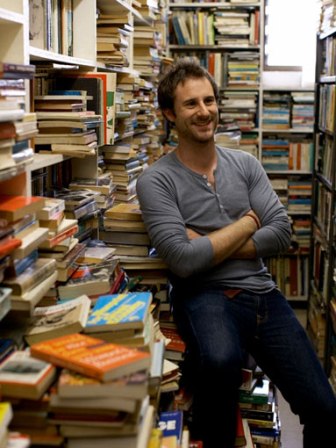 Craig began writing at school. His first novel, Rhubarb, was written when he was 18. He is currently working on a film script for Jasper Jones. His play The Amber Amulet will tour Western Australia later this year. During his visit, Craig spoke about his career as a novelist as well as his writing and the place of reading in his life before responding to student questions.
Students participated enthusiastically, posing a wide range of questions about the themes and characters in his books, the ways courage is demonstrated in Jasper Jones, the extent to which Craig researches aspects of his books, and the reshaping of his books into scripts for movies and plays.
Student responses:
"I have learnt that choosing an occupation as a writer takes a lot of time and effort. I knew that it took time, but not to the extent he expressed."
"I learnt about courage and different ways in which it can be shown. It also got me thinking about people who show a false sense of courage."
"I learnt heaps and I found it very interesting how the story often starts with just a small idea and develops from there instead of knowing exactly what the story is going to turn out like from the start. Thank you so much."
" I learnt that reading is actually a huge part of someone's life, and that it does influence your future and who you turn out to be, also that becoming a writer is amazing and an incredible experience but also hard work that you need to dedicate yourself to."
SIDE thanks Craig Silvey for making the time to come and speak with our English students. Year 10 and 11 students that participated greatly appreciated this opportunity and are also to be congratulated for their thought-provoking questions.