Are you a staff member or student in a Department of Education school?
If yes, this information is important and may affect you.
The Webex Meeting Desktop Application is being updated by the Department of Education early in Week 10. This will affect all users that installed the Webex Meeting Desktop Application via the Software Centre.
A pop-up may appear on the screen, prompting users to close all programs and follow the instructions on the screen to uninstall old Webex software.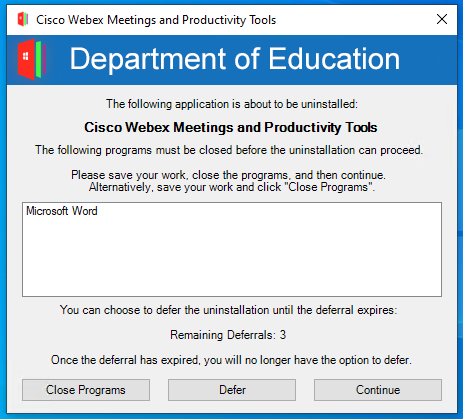 The next time a Webex lesson is accessed, users will be prompted to allow and install the new Webex Application. If possible, students should join lessons a little earlier to allow this process to happen.
If your school/students experience difficulties with this process, please contact the DOE Customer Service Centre for assistance and advise your SIDE student coordinator.