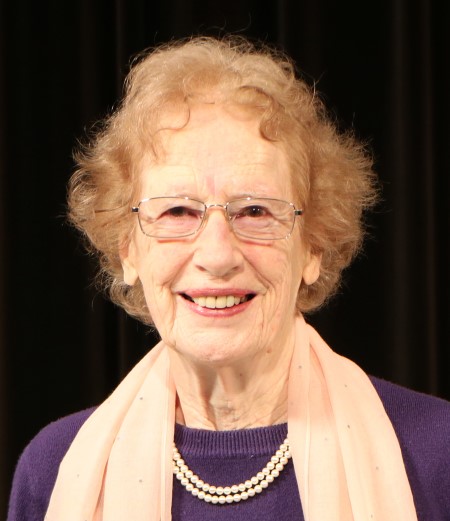 Gwenyth Graham was awarded the Order of Australia (AM) in 2005 "For service to the community, particularly Indigenous people, refugees and asylum seekers through a range of church and welfare organisations in Western Australia."
Gwenyth Graham (nee Bowen) was born in Subiaco in 1928. She became a Correspondence School student in 1938 when the small local school she attended near Boddington closed due to lack of numbers. In 1940 she won a scholarship to Perth Modern School, at that time a selective public school that prepared students for study at the University of Western Australia. She was the first Correspondence School student to win the coveted scholarship and she went on to complete an Arts degree and a Diploma of Education. Gwenyth's commitment to social justice led to an interest in working in the developing world. She enrolled in nursing and became a midwife knowing that this would be a useful skill.
During the 1950s and 1960s Gwenyth and her husband, Peter, a medical doctor, lived in Derby and then in many developing countries. During this time, she made lifelong friendships within the Aboriginal community in Derby, particularly the Mowanjum people. Overseas she became involved with youth and women's groups and opened her home to those who needed it, and at one stage in the 1960s taught her own children through the WA Correspondence School.
After the family's return to WA in 1970, Gwenyth joined the WA branch of Amnesty International and was actively involved in mobilising support for Prisoners of Conscience, meeting with foreign government visitors, and lobbying political parties. She also opened her home to accommodate homeless people. In 2000 she began her support of refugees on Temporary Protection Visas, in conjunction with the Coalition Assisting Refugees After Detention (CARAD). She became the full-time voluntary coordinator of a team of about 20 volunteers, organising accommodation, furniture, educational and further material support.