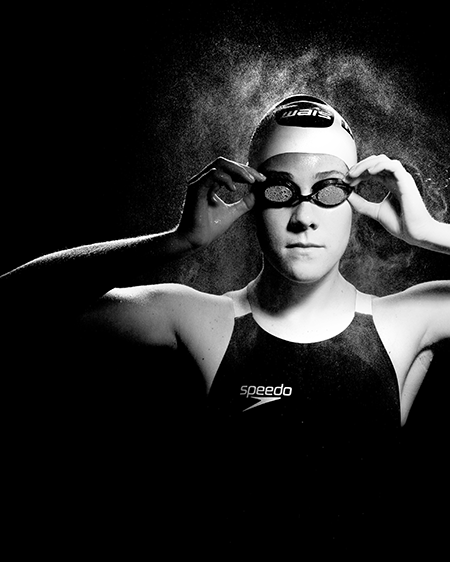 Tamsin Cook was born in South Africa and moved with her family to Perth, Australia at the age of 8 in 2007. In Perth she enjoyed a variety of sports such as surf club, hockey and horse riding before focusing on swimming.
Tamsin participated in the 2014 Junior Pan Pacific Championships in Maui, Hawaii and announced herself as a star of the future at the 2015 FINA Junior World Championships in Singapore. She won gold in the 400m freestyle, was a part of the Junior World Record-breaking 4x200m freestyle gold medal winning team, and won silver in the 200m butterfly. Just under a year out from the Rio Olympic Games, Tamsin set her personal best time of 4:06.17 in Singapore. That time made her the sixth fastest Australian female swimmer in the 400m Freestyle event.
After such a successful international campaign, Tamsin was named Western Australia Institute of Sport's Junior Athlete of the Year in October 2015. She decided to make swimming her priority, and this led her to move to the School of Isolated and Distance Education (SIDE) for the flexibility and support offered by the elite athlete program.
In 2016, at just 17 years of age, Tamsin was the youngest swimmer selected for the Australian Olympic Team for the 2016 Rio de Janeiro Games. In the 400m freestyle she produced a personal best time of 4:04.36 to finish sixth in the Olympic final, and then went on to anchor the 4 x 200m freestyle relay to a memorable silver medal along with Emma McKeon, Bronte Barrett and Leah Neale.
Tamsin completed her education at SIDE in 2017 and is pursuing academic study at the University of Western Australia. She is currently completing a Bachelor of Arts with a direct pathway to postgraduate studies in law.