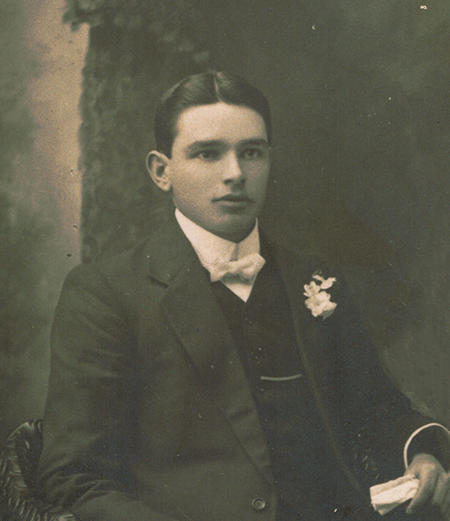 Clarence Eakins was Western Australia's pioneer in correspondence education. Born in 1888, he had a successful career as a teacher and headmaster in rural schools prior to being one of two teachers who established the Correspondence School in 1918. He was appointed its first headmaster in May, 1920, a position he held for 31 years.
Clarence's term as Head of the Correspondence School was marked by changes in curriculum, teaching practice, and technology. A comprehensive curriculum was developed covering Infants to Junior Certificate and this was offered to many different categories of students. Itinerant teachers were appointed to visit and work with isolated students and many innovations and new philosophies were employed.
Clarence had a keen interest in natural history. He wrote, and encouraged others to write many articles in this field in Our Rural Magazine, a monthly journal for correspondence students first compiled in 1926. In 1939 he was a Foundation Member of the WA Gould League and participated in this organisation until his death in 1975.
In association with A.E. Williams, Clarence wrote an extensive set of Social Studies text books for use in Australian schools. He was also responsible for the writing of a short history of the WA Correspondence School.
The story of correspondence learning in Western Australia is really the story of Clarence Eakins, and his legacy continues to inspire to this day.
Clarence Eakins Award
In honour of the contributions Mr Eakins made to distance education from 1919 - 51, the School of Isolated and Distance Education has awarded a scholarship for a Year 10 distance education student going on to Years 11 and 12 since 1993.