General Disclaimer
The information displayed on this Site is provided voluntarily by the School of Isolated and Distance Education as a public service and is made available in good faith.
The State of Western Australia, the Minister for Education, the Department of Education and their respective officers, employees and agents "(Relevant Persons") make no representation or warranty as to the accuracy, reliability, completeness or currency of the information on this Site (including information which has been provided by third parties) or on internet sites which are linked to this Site ("Linked Sites").
The information and advice provided on this Site and on Linked Sites is so provided solely on the basis that users will be responsible for making their own assessment of the matters discussed herein and are advised to verify all relevant representations, statements and information.
The information and advice provided on this Site may include the views or recommendations of third parties, which do not necessarily reflect the views of the Relevant Persons or indicate their commitment to a particular course of action.
The Relevant Persons:
exclude, to the maximum extent permitted by law, all express or implied warranties of any kind in relation to any information on this Site or any Linked Site;
are under no obligation to update any information on this Site or correct any inaccuracy on this Site which may become apparent at a later time; and
reserve the right, in their absolute discretion, to delete, alter or move any information or other materials on or from this Site (including the terms and conditions of this disclaimer) at any time without notice.
Limitation of Liability
To the maximum extent permitted by law, the Relevant Persons disclaim all liability (including but not limited to liability for negligence) to any person for any direct or indirect loss arising out of:
any act or failure to act by any person in accessing, using or relying on any information contained on this Site or a Linked Site;
any errors, misstatements or omissions on this Site or a Linked Site; or
any delay or interruption in access to or use of this Site or a Linked Site.
If any law prohibits the exclusion of liability, the Relevant Persons limit their liability (to the extent permitted by law) to the re-supply of the relevant information access through this Site.
Privacy
The School of Isolated and Distance Education does not attempt to collect personal information about you when you visit this website. You can generally visit this website without revealing personal Information, unless you choose to provide it. Any information collected is dependant upon the actions undertaken when visiting the website.
Your email address will only be recorded if you choose to send a message. It will only be used for the purpose for which you have provided it and will not be added to a mailing list. Your email address will not be used for any other purpose, and will not be disclosed, without your consent.
Copyright
Unless expressly stated, the State of Western Australia owns the copyright to the information provided on this Site. Apart from any fair dealing for the purposes of private study, research, criticism or review, as permitted under the provisions of the Copyright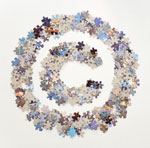 Act 1968 (Cth), no part of the information may be reproduced, reused, modified, published or distributed for any purpose whatsoever without the written permission of the State of Western Australia. Enquiries may be directed to the Department of Education.
The Relevant Persons make no warranties or representations that material on Linked Sites, does not infringe the intellectual property rights of any person anywhere in the world. The Relevant Persons are not, and must not be taken to be, authorising infringement of any intellectual property rights contained in material on other sites by linking material on this Site to such material on other sites.
Reproduction of Department of Education websites in whole or part for educational purposes, within an educational institution and on condition that they are not offered for sale, is permitted by the Department of Education, Western Australia.
SIDE is committed to the legal sharing, reuse and remixing of digital content. Where possible, content on the SIDE website will be made available under Creative Commons and/or NEALS licensing schemes. Note that users should not assume such licences for content not clearly marked as such.
Students visiting the site
SIDE students visiting this website are subject to the Online Services Agreement which they sign upon enrolment.
Information
For further information about this policy, contact SIDE.
---
"Copyright symbol" image

Creative Commons via Flickr