Main page content
News and Updates
Details

Created: Thursday, 23 November 2017 11:58
Last Updated: Friday, 24 November 2017 11:57

SIDE has extended the range of ASDAN courses available to Year 11 and 12 students in 2018.
ASDAN is an international non-profit organisation that develops curriculum and provides a range of courses covering preparation for life and work. These courses are targeted at students pursuing a Foundations or Preliminary pathway in their senior secondary studies.
Combined with a vocational pathway, the ASDAN courses also cater for students experiencing difficulties with literacy and numeracy, engagement concerns and/or requiring support with their learning.
These engaging courses provide a SCSA endorsed alternative pathway which can be completed over a semester or a year. Courses have a one-unit equivalence towards the Western Australian Statement of Student Achievement. Students receive a Certificate of Recognition from ASDAN Australia. Students choosing these courses will enjoy the success of learning.
Vocational Tasters


Portfolio-based courses that can be adapted to the student and the resources available within their school and their community. They offer an introduction to a range of employment sectors and are ideal for learners following alternative programs.
Short courses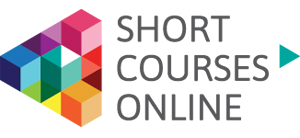 Flexible, portfolio-based programs covering a range of topics and curriculum areas. The focus is on completing challenges and skills development according to individual ability in formal and informal settings rather than attainment at a specific level. New courses include Animal Care, Enterprise, Hair and Beauty, Living Independently, Roadwise and Personal Finance.
For further information contact Sue Taylor at SIDE.
Learn more about ASDAN here.